Choosing my favorite Patti Payne's Cool Pads is hard to do, a little like asking a musician if she has a favorite song or asking a parent to single out a favored child.
I love the homes I choose, and there's much to choose from. You cannot imagine the number of home owners, brokers and others wanting to feature their abodes in this space.
I try to pick the ones that wow me, whose owners we know or don't know, but who have a story that's interesting or a home with a "whoa factor" that stops me in my tracks.
So here, with a tip of the hat to all the amazing brokers and owners who approach me, are five of my faves this year: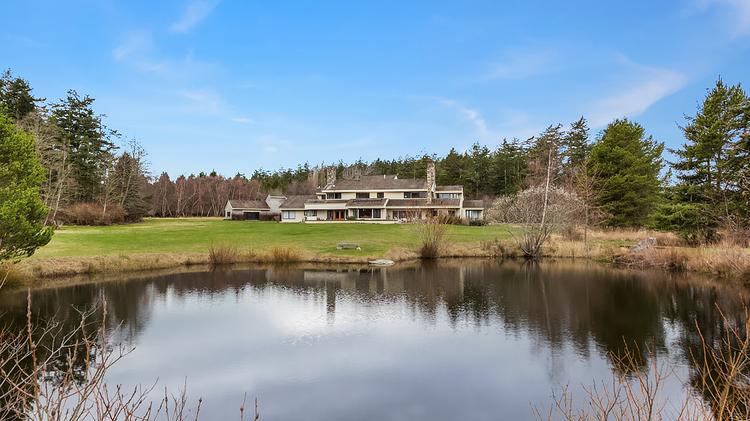 In March we featured a $20 million waterfront estate in the San Juan Islands, a listing the likes of which doesn't come on the market every day. This is one of the most expensive estates in the region. This property, with 765 feet of low-bank waterfront, is just shy of 100 acres, and belongs to former Amazon Vice President Rick Ayre and his wife, Sue Ayre. The two live on the east side of Lake Washington now.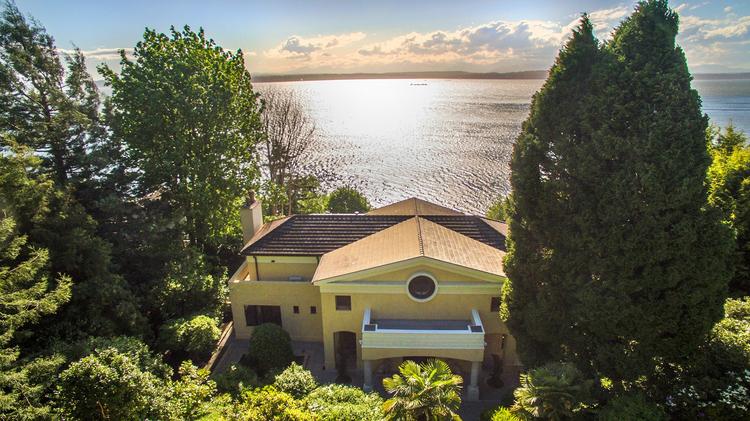 Then on July 7 Grammy-winning musician and producer Ryan Lewis, rapper Macklemore's collaborator, announced he was selling his Magnolia manse for $7.45 million. He only owned it a short time, having bought the estate four years ago from retired advertising guru Ron Elgin and his wife, Bonnie Elgin.Lewis put $3 million into a renovation that included gold leaf ceilings, flamed granite and polished marble.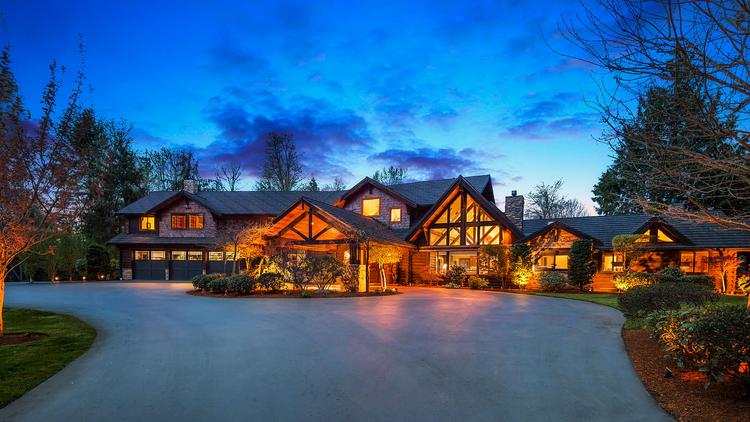 Then in July, Laurie and Josh Gill's jaw-dropping manse on five acres in the Sammamish Pine Hills area caught my eye. They took an old log house and turned it into a 6,512-square-foot elegant yet rustic country manse with five bedrooms and seven bathrooms, a swimming pool, hot tub, and a detached garage/shop so big that the Gills parked their 41-foot RV and their boats in it and still had room for ten cars. I wanted to buy it on the layaway plan! They had it priced just below $3 million.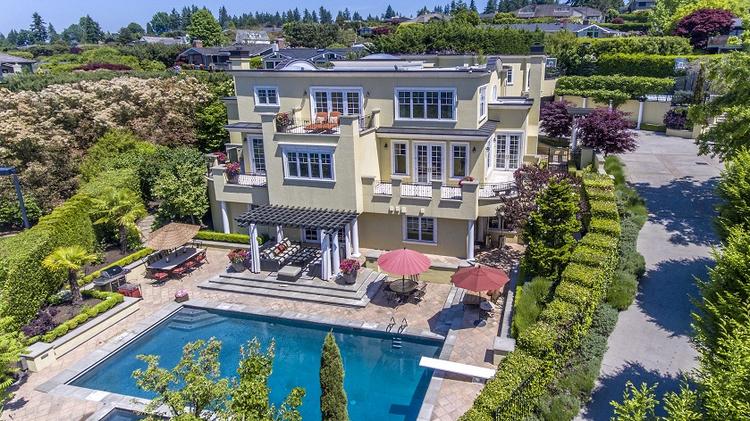 In September I could not help but be moved by the passion that Linda and Stein Kruse showed for a 7,700-square-foot Mediterranean manse they had lived in for a decade in Clyde Hill with their children who were now grown. The private estate, with five bedrooms and five baths, is at the end of a cul-de-sac and offers a swimming pool, a Pickleball court, and views of Overlake Country Club golf course, Lake Washington and the Seattle skyline. Linda had always wanted to live on the water, so when a smaller home became available on Lake Washington, they grabbed it. But the move was bittersweet because of all the wonderful memories in the Clyde Hill home.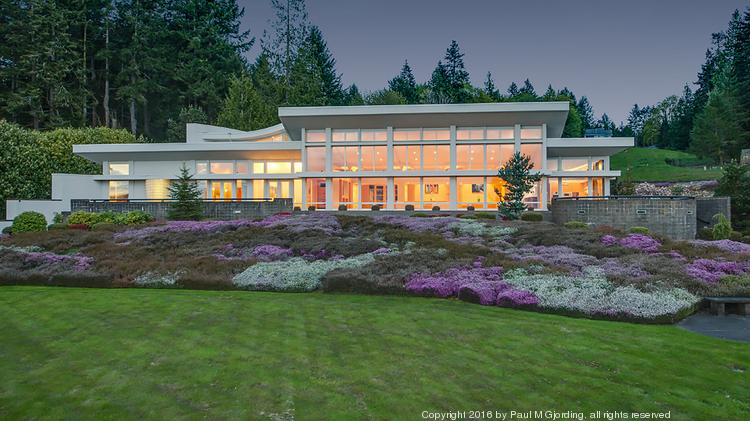 Also in June a $3 million Silverdale waterfront estate caught my interest. The owners were ultra-private. And so was their clean, light-filled, ultra-modern, high-tech manse on the shores of Hood Canal with 300 feet of no-bank waterfront. Nestled on 5.56 acres, this Kitsap County estate is gated and fenced, and is billed on the Multiple Listing Service as the area's "most secluded estate." The manse itself is almost 6,000 square feet, with a circular drive, porte cochère and an attached four-car garage. The views are panoramic of Hood Canal and the Olympic Mountains and of the wildlife and the water, views that are always changing and ever fascinating. A real Northwest getaway.
There you have it — five of my favorites — and I could list so many more. I love the treehouses, the tiny houses, the Christmas houses, the medieval castles, the log homes, all of it. So keep the ideas coming.
These homes in Patti Payne's Cool Pads do not have to be up for sale. They can be. But it's not mandatory. The only requirement is that they are amazing abodes with owners people will talk about, be interested in or will want to picture the lifestyle as their own.
And thank you for all the ideas this year and years passed, and all the pitches to come.
Puget Sound Business Journal | October 2017
Patti Payne